In March- yeah I am that far behind in blog posting- I photographed an annual event that ISES Philadelphia has done the past three years. It is a great industry trade show where a lot of the area's suppliers, caterers, planners, florists, designers and entertainment come together and showcase their wares. They show off new ideas, the latest trends and their great food. It is a lot of fun to see what people come up with.
The fabulous H&D design and Culinary Concepts teamed up in a pod of yellow lemons, butterflies and naked statues. =)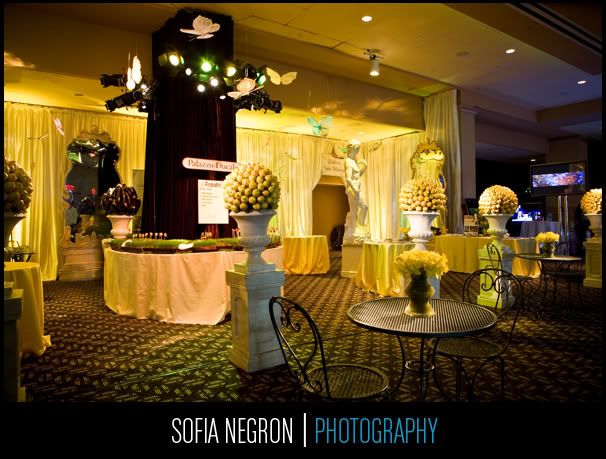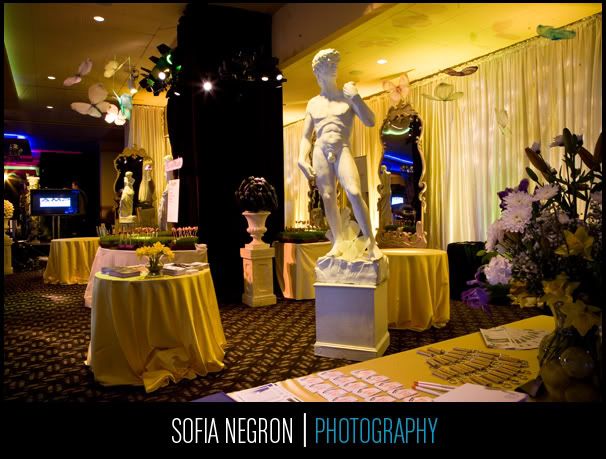 Lighted bars

Starr Events with their yummy tacos, place settings and people clamoring for their guacamole. You have to have it!

The ever so sassy Marie Williamson, Affairs to be Remembered, teamed up with Feastivities and created a gorgeous pink pod.

Campbell Studios did a great modern pod

yummy cake with a flower made all of sugar

Toga Party rocked the house

Fortune anyone?

Harrah's Chester Casino has a great outdoor space overlooking a track